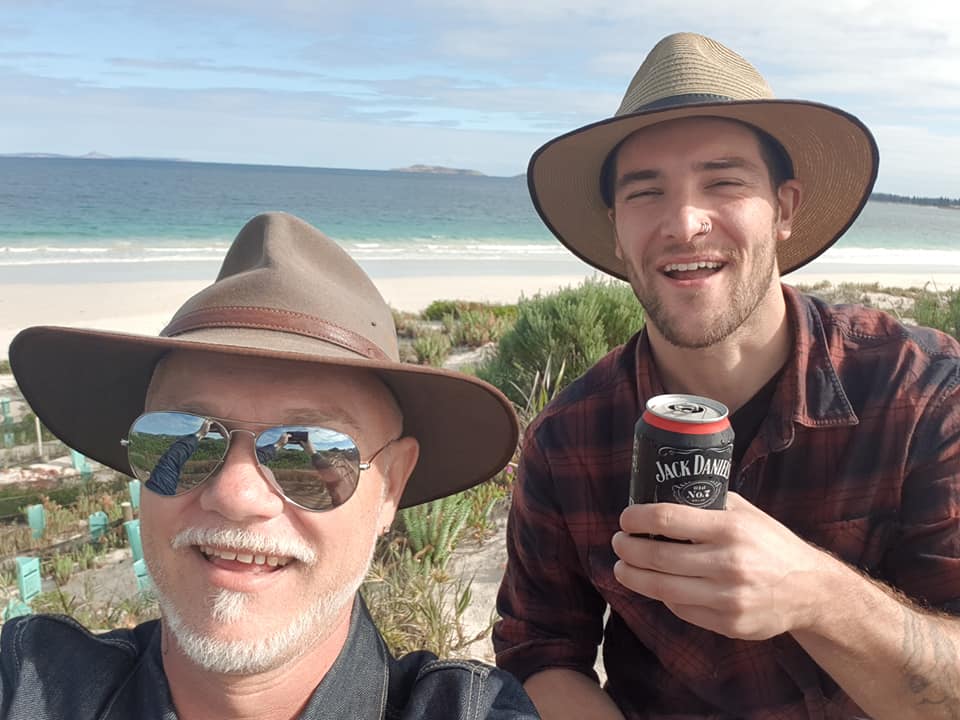 What inspired you to go abroad?
After deciding on a career and life change, I wanted to combine my love of extended travel and work.
Why did you choose the "Teaching English in Prague" program?
Why with TEFL PRO Prague? Prague is so central to the rest of Europe and a great destination to call base. TEFL PRO offered a very personal and intimate training atmosphere, with only small groups of trainees. The program, although intense, is very thorough and comprehensive. Also, the Czechs take learning English very seriously both personally and professionally, which provides a teacher with a vast amount of willing students.
What was your favorite part about Prague?
The ease of traveling in and around Prague is exceptional. The public transport system is extremely reliable and punctual. The endless beauty of the city's architecture can give you aches in the neck from constantly looking up and marveling at every turn. The countless celebrations of Czech culture and events never leave you feeling bored with nothing to do or see. Is also still one of the most affordable cities in Europe.
What made your experience abroad unique?
The Czech Republic itself has made my experiences unique. Prague, the Czech Republic, although surrounded by many other countries, is like no other. The people, culture, language, history and architecture is often like living in a fairytale. If you are a castle lover as I am, the Czech Republic has more castles than any other country in Europe and are always only a train or bus trip away.
How did TEFL PRO Prague support you throughout your program?
All trainers and management were always available for any questions, during and after school. Assistance with obtaining all the needed visa requirements was a huge help and made it easier to concentrate on my studies. On completion of the course and obtaining my certification, the references and referrals for potential teaching positions were invaluable. Becoming members of numerous suggested social media groups have continued to keep me in the teaching loop and constantly offer numerous teaching positions. The mentorship of living and working in Prague quickly dispels any doubts and nervousness.
What did you enjoy doing in your free time?
During the week after school, I would join my other classmates for group study, often at a local pub with a beer or a cocktail or coffee on a terrace at one of the numerous cafes. Weekends we would explore Prague or take day trips. Was always great to explore with classmates as we were all there for the same reason and we could bounce off each other about our studies.
What was your accommodation like?
My accommodation was exceptional, on the doorsteps of Prague Castle (central Prague). With a daily glance from my window I was able to watch the changing of the guards and all other Castle events and celebrations. I loved it so much that I negotiated to stay living there after the program had concluded.
What is one thing every participant should know before participating in your program?
Very few things in life are delivered on a silver platter. Like every new career path whether long or short term, it takes commitment, dedication and patience. With these attributes you will soon build an extensive client base and successful teaching reputation. You are actually starting your own business! and this takes work.
How has your time abroad impacted your life?
I now live long-term in Prague. I met and fell in love with my Czech partner. I have established a reputable teaching career. I can take what I have established to many places in the world, teaching English. I succeeded with my initial intentions to travel and work. Prague is the heart of Europe, which makes it easy to take a weekend to many European countries/cities.
Would you recommend TEFL Pro Prague to others? Why?
I would absolutely recommend TEFL Pro to anyone thinking about taking on the teaching adventure. There are many online TEFL courses, but in-person, face-to-face training will always be the better option. Peer and trainer encouragement is so much more personal and makes it easier to achieve great results including real in person training with actual students. With TEFL Pro, you don't get lost in the crowd of other trainees. The limited placements in a class make it impossible to be overlooked and also make it easy to make life-long friendships.
Studying, working and living in one of the most beautiful cities in the world is a privilege and one that I never take for granted. Most important for me was that TEFL Pro is for all ages. I made my career change in my late 40's and I am still at it in my 50's.